Thank you for your interest in

me &

my music.
In reference to my family motto above, itís really the music within

that gives
light to the dark places one can go to in their lifetime.
I have been thankful in my life, so far, to have visited many wonderful places
in the world but there is nowhere else anywhere like the place that
music can take me.
My music for the most part is instrumental. The only words you will find on
my

CD

ís are in the title of each song which acts as a starting point,
a hint of where I have been and where the music is going. The rest is up
to you, the listener, to let the title of each piece of music start you off on a
journey and help you explore your own inner thoughts, memories and dreams
by

letting the music

take you to places that only you can go.
I hope you enjoy listening to my music as much as I enjoy writing, recording
and producing it and then sitting back after I complete it just listening and
wondering how it

started and

got to the end.

Truly a unique journey!
Again, Thanks for allowing me to share it with you.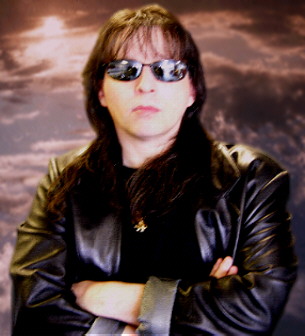 Tim McGowan




Tim McGowan was born and bred in Scotland. Brought into a world of music,
as it had always been in his family. His Grand

m

other was a concert pianist,
his Father also an accomplished musician, his Brothers also professional
musicians playing in bands in many different venues in Scotland.
His parents having a piano in their home exposed Tim to a world of music and
the main musical instrument which would remain a part of his life.
At the tender age of six Tim had written his first song, a couple more were to
follow over the next few years, but, art & design was pulling at his young
creative mind & so all through his school years he concentrated on just that.
For the first six years after leaving college he worked for various companies
using his graphic design skills
. He uses these skills he learned to create
all his own cd covert art, and logos etc. He also creates artwork and logos
for various other musicians, and band projects and
y
ou can view his artwork on the artwork portfolio page.

During

the

time

he was working in graphic design,

he

bought himself his first
synthesizer

,

& after several years of teaching himself to play he realized
that a career in music was truly in his heart.
He enrolled in a music course and studied the Rudiments and Theory of
music for 2 years.

During this time he co-formed a seven piece rock band
called "Jeopardy". The next six years he found himself touring all over
Britain with his band & going into the studio to record their original brand
of melodic rock. Their first two songs simultaneously entered the U.K
demo charts at numbers ten and six, which

had never been done before.
The band were now gathering attention from several record companies
but the band decided to take the independent route releasing
their own material and managing themselves.
During the last two years of working with the band Tim had started training
in drama with a professional theatre company called "Borderline Theatre".
T
his was the start of yet another change in his musical path.
At the end of his training he was working as a freelance music

& drama
workshop leader which saw him running workshops, for local authority
organizations, with large numbers of

teenagers &

young adults

,

teaching
them music

&

drama skills

,

& writing and producing theatre productions
that

tackl

ed and addressed

the issues that were affecting the young
people in the community.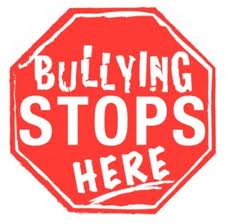 These drama workshops, which also toured many schools in Scotland,
addressed the problems that the young students faced in their daily
lives, such as bullying. Many of the standard practices devised and
created in the "bullying" workshops to end the problem of bullying were,
and still are to this date, used in schools in Scotland.
H
e also acted as Musical Director for "Borderline Theatre"
,
& "The South Ayrshire Youth Theatre"

,

& various others which involved
writing & performing the musical scores for many professional stage
productions directed by Donald Stewart including:
The Lion, The Witch & The Wardrobe
Alice in Wonderland
Bugsy Malone
Summertime Blues
(

Summertine Blues was part of the national

Lloyds

B

ank

T

heatre

C

hallenge
Directed by John Murtagh -

who played

Lochlan

, in the movie

Braveheart)
Tam `O Shanter
(based on poem by Scottish bard Robert Burns)
The Audition
(Royal National Theatre actor Mike Hayward - one man show)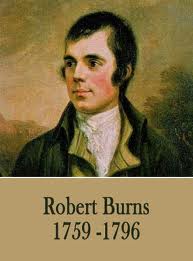 He was commissioned to write many other scripts and scores for

several local
government Social Work Departments, working with groups of young adults
with varying backgrounds, including "Another Supper" which was a

short

film

,
written,

d

irected,

p

roduced &

f

ilmed in Scotland by Tim

. The film introduced
the life and works of Scottish poet Robert Burns to teenagers, & young
adults in the community that Burns lived, and addressed modern day issues
affecting the young people that lived in that community.
He went on to form his own theatre company "Weans` World"

with
Donald Stewart, a business partner who had been the

Community
Education Director at "Borderline Theatre"

and also Coordinator

and
Director of "
The South Ayrshire Youth Theatre
".
The next six years were taken up by touring with "Flat Broke", a showband
he formed in 1993

,

and also working as a session keyboard
player/programmer/arranger for many other bands including tributes

to
Meatloaf and Whitesnake.

Up to this point, and during the time period while involved with all the projects
listed above, Tim was also writing and recording his own brand of
contemporary instrumental music
To
date, he has released
12 instrumental music cds, all of which
can be listened to, and purchased from this website.
He also designs, creates and produces all of his own CD cover art,
website artwork, and promotional music videos, which can be viewed
In the video section of this website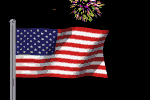 Tim relocated to America

14

years ago

,

setting up home in Florida.
He is

at present

writing

, and releasing

more

original

instrumental tracks which
are currently being played on many terrestrial and internet radio stations
around the globe. Tracks from several of his CDs have entered many radio
station Top 10 track lists worldwide.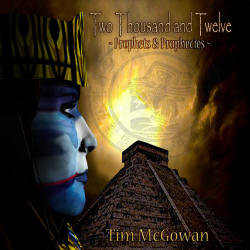 His 12th instrumental CD release, "2012 - Prophets & Prophecies"
is available for download NOW!!!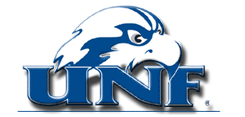 Tim was commissioned to write the "Fight Song" for the
University of North Florida, Ospreys Athletic Team.


From one end of the musical scale to the other, he also
p

erformed

live

in the U.S.A.

with a

popular melodic

rock band called
Burning in December
The band released it's debut cd, entitled "No Way Out".
Tim once again put his graphic design skills to good use by
creating the artwork and logos, and also produced some
promotional videos for the band. They can be viewed HERE


Tim is also the official keyboard player for
The Randall Hall Band
(Randall is a former guitarist for the Southern Rock Band "Lynyrd Skynyrd")
Tim also designed and created the RHB logo shown above


Tim
also plays live shows with the bands "5 Story", and "3 Story",
which are extensions of the Jacksonville, Florida acoustic duo "Story Tellers",
also featuring Steve Wheeler, formerly of The Danny Joe Brown Band
(Danny was the founder, and original vocalist, for the band "Molly Hatchet")

Tim also designed and created the
"5 Story", and the "3 Story" band logos, shown above.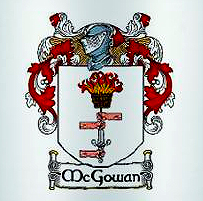 Tim's roller coaster ride through life continues...What's next?
That's anyone's guess. But, one thing is for sure...as long as he can,
h
e will continue writing music, hoping it will bring love & light to the darkness.
Samples of Tim`s original

instrumental

music can be heard by going to
Tim`s Audio CD Page
,
or by clicking any of the scrolling cd covers below